Kailo Chic Headbands - plus 25% off
I fell in love with the patterns at Kailo Chic. Geometric and bright - these fun styles are perfect for spring! Now you can get some smart Headbands to match the great purses, clutches, skirts, and jewelry.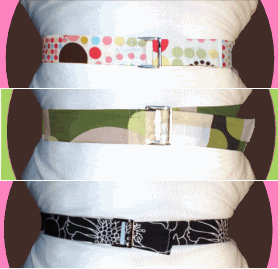 I love headbands - they are a quick and easy way to style wash and wear hair and give hair a much-needed break from heat styling.

Bad Hair Day styling advice for headbands: "Put a light styling cream in damp or dry hair and brush back the front of the hair before you place the headband on. Carefully place the headband to reduce frizz and stragglers. For extra volume, push the headband forward slowly. Brush hair in the back smooth and then pair with your favorite Giant Alien/Nicole Ritchie sunglasses."

Use Code SAVE25 for 25% off!