Get Yourself a Christmas Gift
I've already come to terms with the fact that I won't get what I really want for Christmas (Marc Jacobs Emerald Sienna *Sigh*). But like most things in life, if you want something done right you gotta do it yourself. So if there are Juicy Couture fans out there who want a killer bag for an even more killer price, check out this gorgeous bag: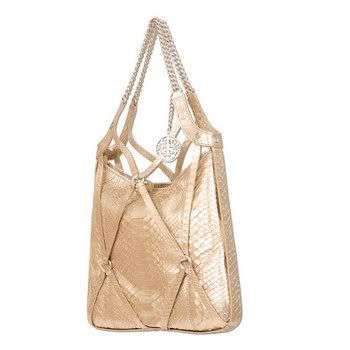 Juicy Couture "Ultra P&G" Limited Edition Python Bag (Sale)

While some ladies may have paid

$1,800

for this bag, you can get it for the super-discounted price of

$699.00.





Who knows how long this gem will last, but if you end up getting cash instead of presents this Holiday season, I would definitely put it towards this!



BTW, if you haven't voted in the following poll PLEASE DO!
If I don't see some interest, I might just discontinue the Daily eBay Watch altogether.