Violette Nozieres on Sale: 40-80% Off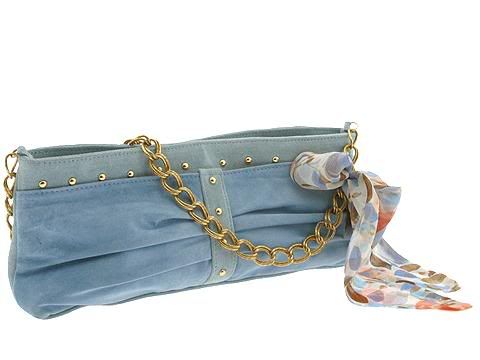 Violette Nozieres Handbags - Coralie (Blue) - Accessories


$63.95 (Original Price $298.95) Price Includes Shipping.



I've had my eye on this bag for some time. Now that it has been seriously marked down, I am definitely going to pick it up. Violette Nozieres specializes in day-to-evening bags, and this bag would certainly fill both functions. With its charming scarf accent, stud hardware, and gold chain it screams "evening bag." But with its dimensions 13" wide x 2" deep x 6" high, it can fit all your stuff for a day of errands. And if that day happens to end with you being whisked away for a fancy night on the town, it's nice to know that your purse will be ready for that journey.

The entire inventory of gorgeous Violette Nozieres bags is marked down at Zappos.com from 40-80%!





10/8 DEAL UPDATE:

This bag pictured above is now completely gone! I'm not surprised since it was 80% off and absolutely perfect. And like I promised, I picked up the very last one for myself. When I realized there was only one left, my credit card flew out of my Rafe purse. There's just something about only paying 20% of original retail value that just feels so right!

So let this be a lesson that even I almost learned. If you see something beautiful seriously marked down, by all means scoop it up it before it is gone!

But the good news there are still over a dozen more Violette bags that need a good home, like this gorgeous girl:


Violette Nozieres Handbags - Chloe w/Flower (Ivory/ Silver) - Accessories
$ 169.95 (was $323.95!)