Flavio Olivera and Other Cute Stuff on Sale at Style-Finds.com
A new site I stumbled upon is www.style-finds.com and they have some cute stuff. They just happen to carry some of my favorite designers (Rafe, Carla Mancini, Kors) and a few others I'd never heard of before. And of course, like every site I love - they have some great items on sale!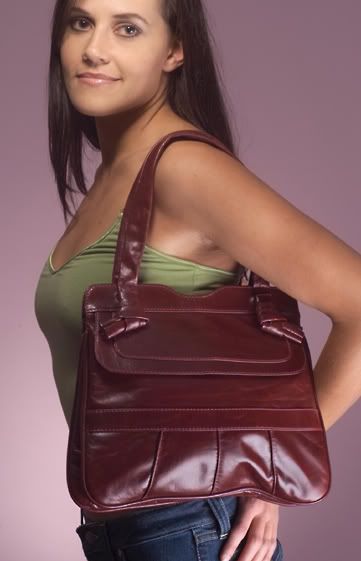 Flavio Olivera Plum Bag
$160.00

(Original Price $320.00)
Sunshine Cosmetic Bag
$18.00

(Original Price $24.99)
The Flavio Olivera Plum bag looks great for a day bag, and it is quite big at 11.5" x 10.5". The color is rich and the designer creates a vintage look by using slightly distressed leather.
Also available in Red
The sunshine bag just makes me smile - who hasn't felt that way on a gloomy day? If you are in the market for a charming cosmetic bag, this one is a good size 12.5" x 5.5" and is a good price.
There are also some great deals on Spring 2005 Rafe bags. They have a great selection at 18 bags.

Spring Rafe On Sale