Fall Fur Fashions Inspire My Halloween Costume
What is up with all the !@%$ fur this season? The economy is still down, and part of the country is flooded with toxic water. Who decided that ridiculously extravagant bags would be all the rage?

Well, in response to this trend I've picked out my Halloween Costume:


Cruella, isn't that a new fur coat?



"My only true love, darling. I live for furs. I worship furs! After all, is there a woman in all this wretched world who doesn't?"



Sorry Cruella, but that would be me. But I love a lady who can pull off a funky hairstyle and a bitchy 'tude. So this Halloween I will pay tribute to Cruella and the hideous fall fashions.

While I was searching for this costume I even found an Angelina Jolie costume.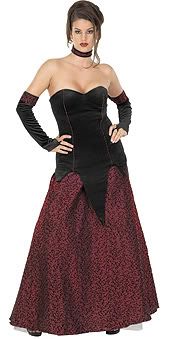 Although for some reason they call it the Crimson Vampira Costume. Must be copyright issues.








I found these costumes at:

Costume City - The Costume Superstore