Dior Christmas Present Alert!
Do you know a fashionista who is impossible to shop for? We all know the type: incredible taste, impeccable style, but how can you get them a present for them without selling your kidney?

Here is the perfect present who that high-end lady for your life, it's gorgeous, it's charming, it's Dior, and it's under $50.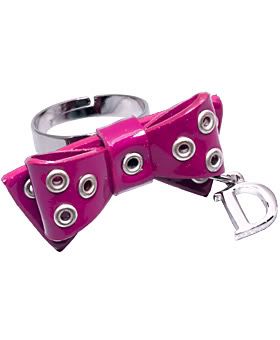 Dior Daisy Leather Ring

$47.00

(Original Price $95.00)
Available in Black, Fushia, and Pink.

You might as well get some Christmas shopping out of the way. Check out the other high-end designer items on sale at eLUXURY